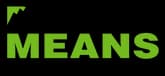 PowerMeans Electrical
Headquarters: Dripping Springs, Texas
PowerMeans Electrical Services has proudly offered electrical services for residential and commercial properties since 2015.
PowerMeans Electrical At A Glance
Classet is a skilled trades network. Once you have applied, A Classet recruiter will reach out within 24 hours to learn more about your career search! Classet helps everyone from experienced crafstmen & women to eager apprentices find new opportunities. We are here to help you find the right fit for your career.